Is poker a sport for men? Forget it. Nowadays, there are several Queens who are present in this sport and who spread glamour on the tables of tournaments around the world. So let's meet some of the most beautiful female poker players today.
1. LIV BOEREE
This beautiful Englishwoman is 31 years old and is known in the middle as  The Iron Maiden. She has been on the Poker Stars Pro team since September 2010 and has amassed over $2,000,000 in live tournament earnings.
His main prize was that same year, on the European Poker Tour in Italy, where he competed with 1,240 players in a tournament that lasted several days.
When at the final table, Liv Boeree showed the poker world that she was a good player. That's because he beat all the remaining players. And, in that way, he won a prize worth $1,698,300.
In addition to being a model and TV presenter, she is obviously one of the most beautiful female players in poker.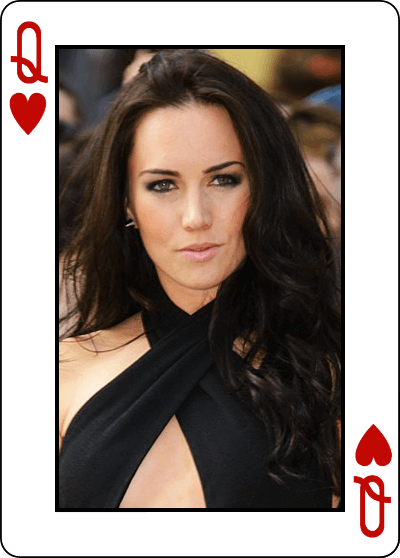 ---
2. JOANNA KRUPA
Born in Warsaw, Poland, Joanna Krupa is 36 years old and is primarily a model and actress. It has already been declared the most beautiful woman in the world by several magazines, and as such, we couldn't agree more that it is also one of the most beautiful female players in poker.
Joanna played poker for the first time at Trump World. During a solidarity event, and to the surprise of many, he managed to win his first tournament of live poker. He said in an interview that he had beginner's luck on his side.
The truth is that shortly thereafter he signed with Titan Poker and started playing poker online frequently. After just 1 year of online practice, Joanna made an impressive debut in the World Series of Poker Main Event. It surpassed 5,000 players and won the prizes for the second time in a row.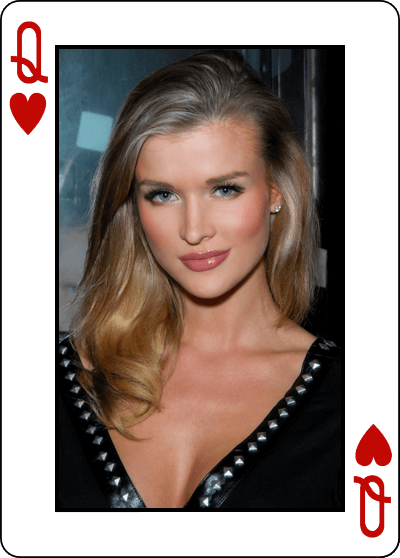 ---
3. ERICA SCHOENBERG
This professional player known as BlackJack/Poker Babe is 37 years old and is without a doubt one of the most beautiful players in poker.
Erica Schoenberg placed 16th in the No-Limit Texas Hold 'em, World Poker Tour Championship, and 3rd in the World Series of Poker. In 2008, Schoenberg won the $2,500 No-Limit Hold'em at the Mandalay Bay Poker Championship , winning $105,875.
In 2014, his total live poker tournament earnings exceeded $870,000.
A small curiosity, Erica's parents met at a card table. She is currently married to Erick Lindren, who is also a professional poker player.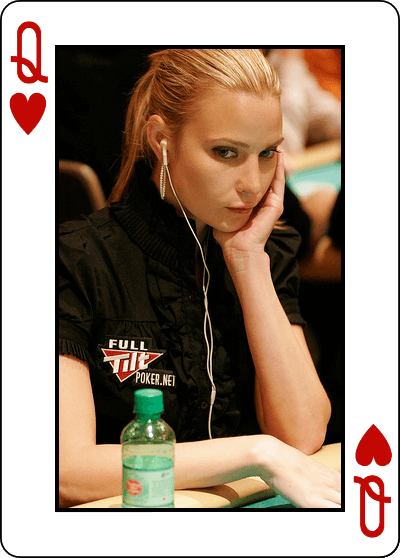 ---
4. CHRISTINA LINDLEY
After years of pursuing a career as an actress and model, here comes the opportunity to become a professional player, and one of the most beautiful female players in poker.
In a matter of years, through her commitment and total immersion in the game, Christina has become one of the best female tournament poker players, earning in the region of $700,000 in online and live tournaments.
Currently 32 years old, Christina is an avid and successful No-Limit Poker player. In addition, she has won multiple tournaments: World Series of Poker, WPT Legends and Celebrity Charity Tournaments.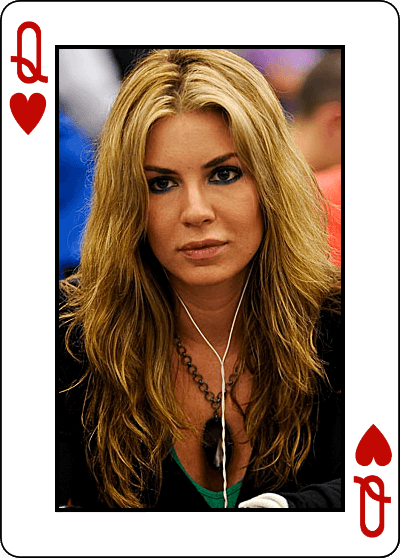 ---
5. CHANTEL MCNULTY
Chantel McNulty grew up in Texas and started playing poker at a very young age . Such a young way that other girls still played with dolls. His love for poker was such that one day, while still underage, Chantel bought a fake ID ("Ashley") and started playing in poker tournaments in Las Vegas .
This decision sounded promising, however, the biggest prize she took home was $17,490 when she placed 17th in the No-Limit Hold 'em Championship.
Before turning 20, this beautiful player decided to stop playing poker . Now he hopes to finish the college he left halfway through and run his own business.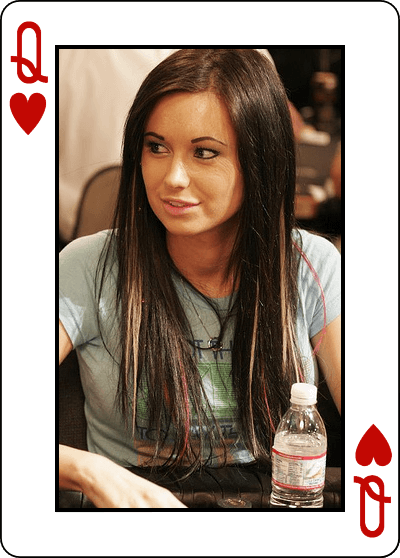 ---
6. LEILANI DOWDING
At 35, Leilani Dowding is a British television celebrity model. In addition, she was the UK representative at the 1998 Miss Universe pageant. In 2003, she was ranked 89th on FHM's list of the most beautiful women in the world.
Leilani has participated in several Celebrity Poker Tournaments and has even done promotional work for Ladbrokes.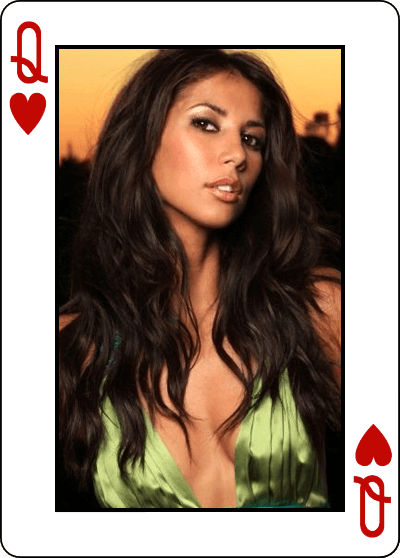 ---
7. VANESSA ROUSSO
Vanessa Ashley Rousso, 32, is a professional poker player of dual nationality, both American and French. Additionally, he is currently a member of Team PokerStars Pro with the online name Lady Maverick.
Vanessa has been present in this sport since 2005. And since then, she has become one of the most beautiful female poker players and one of the sex symbols of the game. In 2007, he won over $700,000 by finishing in 2nd place in the Main Event of the World Championship of Online Poker.
Currently, she is among the top 5 most successful women in poker history. Christina has become one of the best female tournament poker players in the region through her commitment and total immersion in the game.